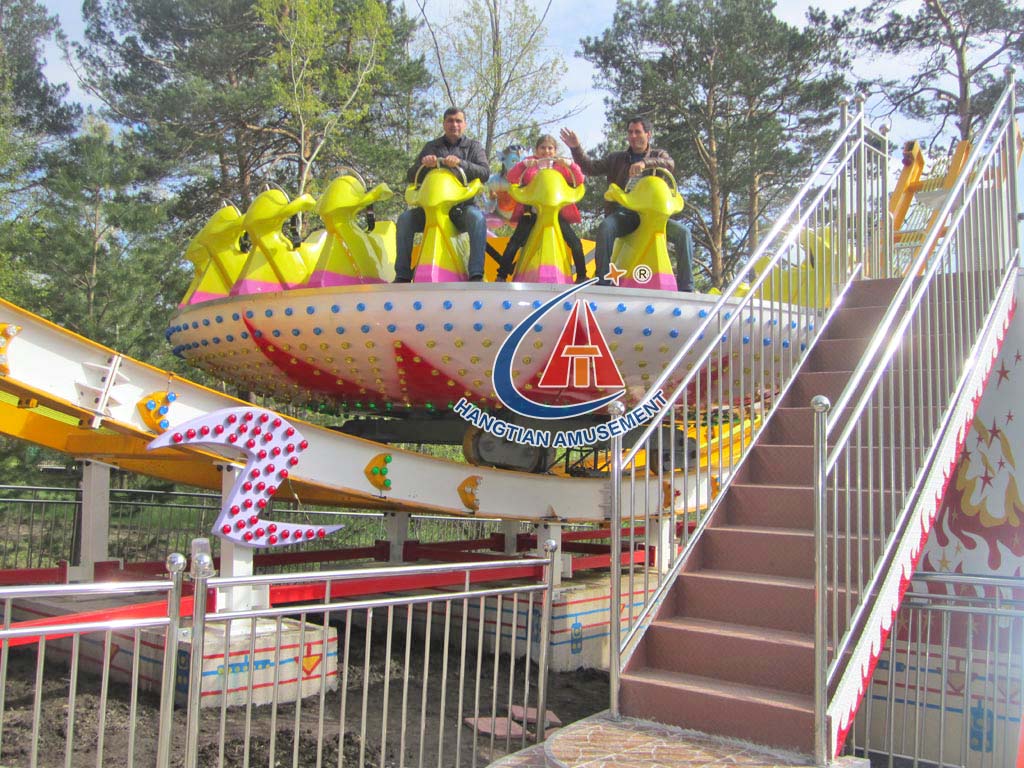 Hangtian amusement manufacturer flying UFO sold to Ukraine is loved by local adults and children.
Hangtian amusement manufacturer have been adhering to the principle of "producing high-quality products and providing first-class services", exporting amusement equipment to Russia, Ukraine, Kazakhstan, Kyrgyzstan, Algeria, Libya, France, Romania, the Middle East, Venezuela, Honduras, etc. Countries and regions, and received a lot of praise.
If you are interested in our products, look forward to contacting us. We sincerely hope to cooperate with you.